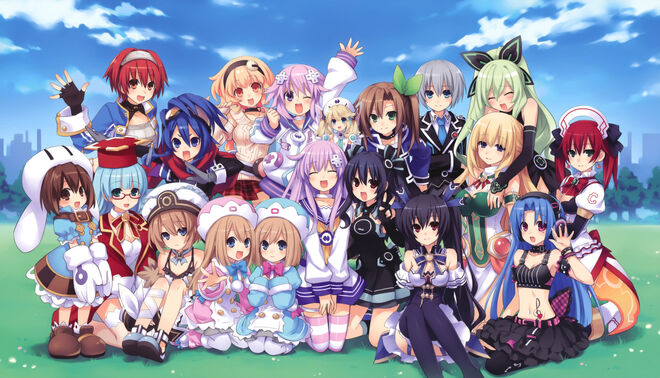 Your source for anything related to the
Hyperdimension Neptunia
series.
483 articles since February 2011.
This wiki is still growing and under intense construction. Anyone can edit and help contribute.
Note that this wiki contains
spoilers
, so read at your own risk!



Hyperdimension Neptunia mk2
features a total of 3 endings, the Normal Ending, the True Ending, and the Conquest Ending. The Normal Ending may have an event extension depending on the player's actions. A total of 5 extensions can be seen through the normal ending if certain requirements are met. All endings and extensions result in a
trophy
. Endings are determined by two variables:
Shares
and
Lily Ranks
.
Who is your favorite CPU Candidate??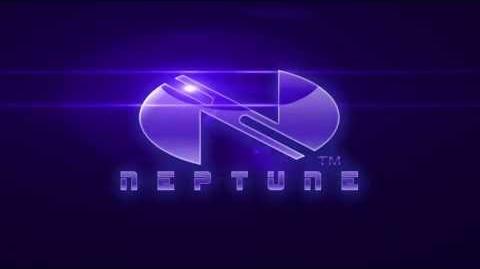 September 2, 2015 - Megadimension Neptunia VII Announced for western release
March 15, 2015 - Hyperdimension Neptunia VS Sega Hard Girls Announced for PSVITA
August 27, 2014 - Hyperdimension Neptunia RE;BIRTH 1 is released in Europe!
August 26, 2014 - Hyperdimension Neptunia RE;BIRTH 1 is released in North America!

...that Blanc likes tangerines?
...that Nepgear is knowledgeable about guns?
...that Gust is not originally from Gamindustri?

Create blog post
Marie-Eugénie Maréchal-Gouée est une comédienne française née le 3 janvier 1977. Spécialisée dans le doublage, elle prête régulièrement sa voix à Kirsten Dunst, à Ginnifer Goodwin, à Elizabeth Banks et à Amanda Seyfried, ainsi qu'au personnage de Ta…

Read more >

Jennifer Baré (souvent créditée Barré) est une comédienne belge formée à l'Institut national supérieur des arts du spectacle de Bruxelles (diplômée en 1998).

Elle est surtout connu pour ses rôles de Ayame dans Naruto, Allen Walker dans D.Gray Man, et…

Read more >
See more >
Other sites you may like
JRPG Games
Go to these sites for info or for help with your own wiki!
Atelier • Breath of Fire • Chrono • Disgaea • Dragon Quest • EarthBound • Etrian Odyssey • Fairy Fencer F • Final Fantasy • Golden Sun • Grandia • Hyperdimension Neptunia • Hyperdimension Neptunia • Japanese PC Games • Kingdom Hearts • Megami Tensei • Mugen Souls • Parasite Eve • Phantasy Star • Pokémon • Radiant Historia • SaGa • Suikoden • Valkyria Chronicles • Valkyrie Profile • The World Ends With You • Xenoblade • Xenosaga • Yo-Kai Watch
Want your community included? See how!